The Office of the Vice President for Research, Planning and Quality Assurance (OVPRPQA) is primarily responsible for ensuring that the University performs the following:
Research (Knowledge Creation). This refers to the function of the University as the source of information on a new theory or its application that could shape education, particularly teacher education, in the country and beyond its borders.
The OVPRPQA is committed to enhancing the University's research productivity, ensuring increasing competitiveness of the system through deliberate pursuit of defined results based on highest possible standard of quality, and advancing and promoting the scholarship, research and practice of teacher education and organizational learning in the Philippines and abroad. It is responsible for research administration including the establishment and implementation of research policies and procedures, facilitation, and stimulation of research productivity.
It endeavors to establish partnerships with other research/educational institutions to promote collaborative or commissioned researches. It is responsible for the promotion of research culture and the generation of competitive research outputs.
The OVPRPQA seeks to create, test, transform and share knowledge, and generate scholarship aimed at furthering a critical understanding of education and its role in society. It is responsible for the policy development in research. It also forecasts cutting-edge research to ensure competitive research outputs.
The OVPRPQA also oversees quality systems in the University, including the setting of quality goals, managing and improving all aspects of quality system; analyzes current policies and procedures, updating them as necessary; introduces new ones; and establishes control systems.
The key result area to be delivered by offices under the Office of the Vice President for Research, Planning, and Quality Assurance is knowledge creation and competitiveness.
Personnel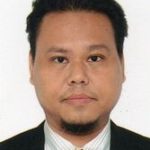 ADONIS P. DAVID, Ph.D.
Vice President for Research, Planning, and Quality Assurance
Philippine Normal University
Email: david.ap@pnu.edu.ph
Adonis is a Full Professor of Psychology and the Director of the Educational Policy Research and Development Center (EPRDC) in the Philippine Normal University (PNU). Prior to his current position, he served as Associate Dean of the Graduate Teacher Education Faculty (2015-2017) and Director of the Graduate Research Office (2017-2020) in the College of Graduate Studies and Teacher Education Research in PNU. He is presently teaching graduate level courses in counseling, educational assessment, educational research methods and advance statistics. He conducts seminars and workshops in quantitative and qualitative research and multivariate data analysis.
He is actively involved in research projects with internal and external funding (e.g. Commission on Higher Education, National Research Council of the Philippines) encompassing a broad range of research themes within counseling, educational assessment, educational psychology, and teacher education. He has published empirical research papers in Philippine refereed journals accredited/recognized by CHED and in international refereed journals indexed in SCOPUS and Web of Science. He contributed a chapter in the edited volume The Psychology of Asian Learners: A Festschrift in Honor of David Watkins published by Springer. From 2014 to 2018, he was the Editor-in-Chief of the Educational Measurement and Evaluation Review (EMER), the official refereed journal of the Philippine Educational Measurement and Evaluation Association (PEMEA). He co-edited with Dr. Carlo Magno the volume Philippine and Global Perspectives on Educational Assessment which was published by PEMEA in commemoration of its 10th year founding anniversary in 2018. 
He is a registered guidance counselor (Top 2 in the 2008 board examination in guidance and counseling) and a Fellow of PEMEA where he also serves as a board member since 2014. He was educated in De La Salle University (Doctor of Philosophy in Educational Psychology), University of Sto. Thomas (Master of Arts major in Guidance and Counselling) and Far Eastern University (Bachelor of Science).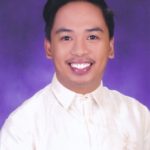 JAYSON L. DE VERA
Technical Assistant, VPRPQA
Philippine Normal University
Email: devera.jl@pnu.edu.ph
Mr. De Vera is currently pursuing his Ph.D. in Science Education at the Philippine Normal University. He received a scholarship grant from the Department of Science and Technology Science Education Institute (Capacity Building Program in Science and Mathematics Education
(CBPSME)). He got his Master's Degree in Education with a major in Physics and a Bachelor's degree in Secondary Education with a major in Physical Science from Bulacan State University. He is passionate and committed to three things: maximizing individual student performance; inspiring students' interest in technology; and instilling a sense of self-worth among all students. He served as a junior and senior high school teacher for 10 years in both public schools and the Philippine International School – Qatar. As part of his career as an educator, he presented and published research in both national and international publications from different disciplines, including leadership, pedagogy, curriculum, and sustainable environmental management. His numerous involvements in the field include being an action researcher, resource speaker, research consultant, and panelist. As an enthusiastic volunteer, he started the computer hardware and service in TLE and Basic and Advanced Robotics as elective subjects in the Grade 12 STEM strand at Senior High School in PISQ. He is the founding president of the Philippine Association of Graduate Students in Teacher Education, Inc. (PAGSTE). At present, he is serving as Managing Editor of Lukad: An Online Journal of Pedagogy at Philippine Normal University, South Luzon and is an active reviewer for different journals.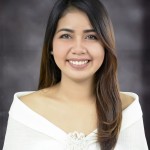 SHAINA JASMIN E. OJASTRO
Administrative Staff, VPRPQA
Philippine Normal University
Email:  ojastro.sje@pnu.edu.ph
Ms. Shaina Jasmin Ojastro is a graduate of Bachelor of Science in Hotel and Restaurant Management School at St. Dominic Savio College. She has been working in the University for almost three years and now, she is currently working at the Philippine Normal University as an Administrative Staff for the Office of the Vice President for Research, Planning and Quality Assurance.
Shaina has been a passionate public servant. She dedicates her free time at Bulacan District 1 Youth With A Purpose as a Public Relations Officer and as the President of Youth With a Purpose Minuyan Garay since 2015 up to the present and also a Kagawad of Sangguniang Kabataan since year 2018.