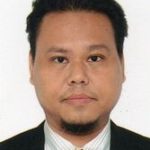 ADONIS P. DAVID, Ph.D
Vice President for Research, Planning, and Quality Assurance (OVPRPQA)
Email: david.ap@pnu.edu.ph
Dr. Adonis P. David is Full Professor of Psychology in the Philippine Normal University (PNU). Prior to his current position, he served as Associate Dean of the Graduate Teacher Education Faculty (2015-2017) and Director of the Graduate Research Office (2017-2020) in the College of Graduate Studies and Teacher Education Research in PNU. He is presently teaching graduate level courses in counseling, educational assessment, educational research methods and advance statistics. He conducts seminars and workshops in quantitative and qualitative research and multivariate data analysis.
He is actively involved in research projects with internal and external funding (e.g., Commission on Higher Education, National Research Council of the Philippines) encompassing a broad range of research themes within counseling, educational assessment, educational psychology, and teacher education. He has published empirical research papers in Philippine refereed journals accredited/recognized by CHED and in international refereed journals indexed in SCOPUS and Web of Science. From 2014 to 2018, he was the Editor-in-Chief of the Educational Measurement and Evaluation Review (EMER), the official refereed journal of the Philippine Educational Measurement and Evaluation Association (PEMEA).
He is a registered guidance counselor (Top 2 in the 2008 board examination in guidance and counseling) and a Fellow of PEMEA where he also serves as a board member since 2014. He was educated in De La Salle University (Doctor of Philosophy in Educational Psychology), University of Sto. Tomas (Master of Arts major in Guidance and Counselling) and Far Eastern University (Bachelor of Science).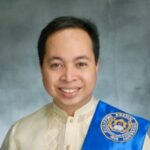 ALLEN A. ESPINOSA, Ph.D.
Director, Educational Policy Research and Development Office (EPRDC)
Email: espinosa.aa@pnu.edu.ph
Dr. Allen A Espinosa is an associate professor of science education at the Educational Policy Research and Development Center of the Philippine Normal University (PNU). His current research interests span a broad range of topics including policy research in education, teacher education, information disorder, and social justice in education.
Dr. Espinosa's recent research engagements include a UNICEF-funded project that developed the policy guide for the nationwide implementation of micro-certification in the Philippine Department of Education's Alternative Learning System (DepEd-ALS); a World Bank-funded project that looked into the role of education technology in the Philippines following the COVID-19 pandemic and as part of the recovery from learning loss; and a UP Center for Integrative and Development Studies (UP CIDS) initiative that looked into contemporary issues in Philippine higher education.
At present, he is leading two internationally-funded projects: a UNESCO-funded project that critically analyzes issues in educational technology in the Philippines and an Edified Australia-funded project that reviews mental health programs in Philippine higher education institutions under a pandemic.
Dr Espinosa is a member of the editorial board of the top-tier journal Research in Science Education.
Dr Espinosa completed his PhD in Biochemistry Education as a full scholar at the University of Melbourne Australia, his MA in Education major in Chemistry Education from the University of the Philippines Diliman, and his Bachelor in Secondary Education major in Chemistry, cum laude, from PNU Manila.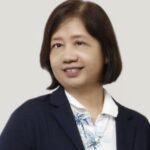 EDNA LUZ RAYMUNDO-ABULON, Ph.D.
Research Ethics Desk
Email:  abulon.elv@pnu.edu.ph
Dr. Edna Luz R. Abulon is currently a full-time faculty member (designated Full-time Faculty Researcher) at the Philippine Normal University.  As a Full Professor VI by rank, she has been teaching Psychology and research courses in the graduate and undergraduate programs. She had served as the Research Director of PNU from August 2014 to April 2020.
She earned her Master's degree and her Ph.D., both in Psychology from the University of the Philippines-Diliman. She also obtained a Master's degree in Educational Measurement and Evaluation from PNU. She is a registered Psychologist and Psychometrician with an International Certification for Addiction Professionals (ICAP II). Since 2014, she has been tapped as a Global Master trainer of the Colombo Plan International, conducting short training courses on the Universal Treatment Curricula for Addiction Professionals (local and abroad).
She has been engaged in various collaborative research projects funded by her university and has been tapped to provide consultancy in research projects by local and international organizations. Her research interests are in the field of clinical psychology (with focus on Substance Use Disorders), educational policy research; program evaluation and action research.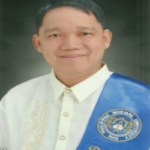 TITO C. BACLAGAN, Ph.D.
Research and Extension Desk
Email: baclagan.tc@pnu.edu.ph
Dr. Tito C. Baclagan is a faculty member of PNU for the past 8 years, teaching subjects both in the undergraduate and graduate levels like Counseling Theories, Group Process, Career Counseling, and Foundations of Guidance to name a few.
Before he joined PNU, he was exposed to different academic institutions designated in various capacities like: Psychometrician, Guidance Counselors, Part-time Instructors at various institutions. He was also invited as resource speaker to talk about mental health, bullying, career planning, parenting, and time management. He was also invited as Validators for DepEd Homeroom Guidance Program Modules. He was the former Head of Center for Transformative Education and former Director of the Office of Admissions at PNU.
He is a member of the Integrated Professional Counselor Association of the Philippines (IPCAP) and the Philippine Guidance and Counseling Association (PGCA). His research interest is on career development. He had conducted and published researches in CHED accredited journals as co-researcher.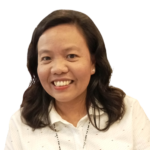 MA. ARSENIA C. GOMEZ, Ph.D
Research Production Monitoring and Evaluation Desk,
Email: gomez.mac@pnu.edu.ph
Dr. Ma. Arsenia C. Gomez is an associate professor  at the Philippine Normal University teaching Social Science courses. She has been in the teaching profession for 23 years, half of it spent teaching in the basic education. She has a bachelor's degree in Political Science major in International Relations, a masters degree in Asian Studies-Northeast Asia, and a doctorate degree in Social Science Education. A teacher through and through, she has been involved in various teacher-training activities both for government and private institutions.
As a researcher she has authored textbook and academic articles on various education topics. Her current research interest includes Muslim education. multicultural education, and issues in education.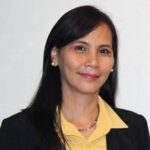 MA.  VICTORIA C. HERMOSISIMA, Ph.D Canditate
Program Evaluation Services Desk
Email: hermosisima.mvc@pnu.edu.ph
Prof. Ma. Victoria C. Hermosisima is currently completing her Ph.D. in Educational Psychology (Concentration in Quantitative Analysis) at the Counseling and Educational Psychology Department of the De La Salle University-Manila as a grantee of Scholarships for Graduate Studies-Local under the CHED K to 12 Transition Program. She obtained her master's degree in Education with Specialization in Measurement and Evaluation from the Philippine Normal University-Manila. In 1989, She finished a Bachelor of Arts in Communication, major in Communication Research, at the University of the Philippines, Diliman, Quezon City.
Mavic's research interests are in the field of educational psychology, assessment and evaluation, communication research, and educational policy research.  She has published research articles in both local and international journals as a lone and co-author.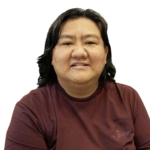 PRAKSIS A. MIRANDA
Proposal Development Desk
Email: miranda.pa@pnu.edu.ph
Dr. Praksis A. Miranda graduated with a PhD in Sociology degree from the University of the Philippines. She obtained her Master of Arts in Urban and Regional Planning and her Bachelor of Arts in Public Administration from the same university.
As a daughter of historians and given her diverse academic background, Praksis' sociological inquiry led to the production of papers and journal articles in the realm of urbanization and crime, spatial sociology, historical sociology, sociology of religion, environmental sociology, sociology of education, policy analysis, and intersections between gender and education. She has also written conceptual and theoretical explorations and discourses on Philippine Sociology.
Her current research endeavors include disability studies, policy implications of gender and education, and applied sociology.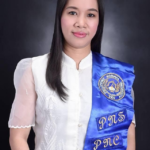 NINA CHRISTINA LAZARO-ZAMORA, Ph.D.
University Research Portal and Research Capability Program Desk
Email: zamora.ncl@pnu.edu.ph
Siya ay fulltime propesor sa CGSTER (Graduate Program) ng Pamantasan ng Normal ng Pilipinas na may rank na Full Professor IV. Siya ay naging Extension Coordinator ng kolehiyo. Hinirang din siyang Ulirang Guro 2019 ng Komisyon sa Wikang Filipino dahil sa kanyang di matatawarang pagbabahagi ng sarili sa komunidad habang siya ay nagtuturo sa pamantasan.
Nagtapos ng Doktor ng Pilosopiya sa Filipino (Pagpaplanong Pangwika) sa Unibersidad ng Pilipinas – Diliman. Sa panahon ng kanyang pag-aaral sa Unibersidad ng Pilipinas – Diliman, tumanggap siya ng Presidential Scholarship, gayundin ang Dissertation Grant ng CHED. Nagtapos ng Master ng Sining sa Pagtuturo ng Filipino Batsilyer ng Sekondaryang Edukasyon – Major sa Filipino sa Philippine Normal University – Manila.
Nakapagsagawa na ng mga pagbabasa ng papel sa iba't ibang seminar at komperensiya lokal, nasyonal at internasyonal. Awtor ng elementarya, hayskul at pangkolehiyong teksbuk.Naiimbitahan din siya bilang resource speaker at parallel session speaker. Naging konsultant ng GRACE at Southridge School PAREF sa kanilang kurikulum ng Filipino. Naging editorial board din ng DEPED. Isang tagasalin, tagapagsulong ng pambansang wika at wika sa Pilipinas. Kabilang rin siya sa mga organisasyong pangwikang pang-akademiko sa bansa.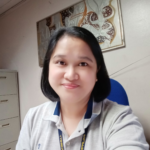 MARIA LUZ V. RANTAEL
Administrative Assistant II
Email: rantael.mlv@pnu.edu.ph
Ms. Maria Luz V. Rantael is a graduate of Bachelor of Science in Mathematics (1999) of the Philippine Normal University and a graduate of Masters in Management at the Technological University of the Philippines. She has been with the Philippine Normal University for 16 years and currently handling research-related tasks of the Center such as processing of research incentives and assisting in other related administrative tasks of the Center.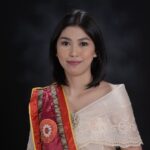 LOREPHIL P. CARLOMAN
Technical Assistant
Email: carloman.lp@pnu.edu.ph
Lorephil P. Carloman is a graduate of Bachelor of Secondary Education Major in Filipino at Eulogio "Amang" Rodriguez Institute of Science and Technology-Manila. She undertakes the documentary analysis, encoding and transcribing of data, assists in the preparation/consolidation of data needed, draft communication letters and reminders and performs other related functions.